Together creating opportunities to do more ministry.
To carry out the mission of Changing Lives with Jesus, Divine Savior Church-Doral is building a Worship and Ministry Center. This new facility will provide an enhanced worship experience, dedicated office space for staff, and an area for ministry groups and programs to use throughout the week.
In order to accomplish this, we need to raise $152,000 over the next three years to finance this project. This special campaign of $2025 for 3 Years is one way our congregation agreed to make our new Worship and Ministry Center financially possible. With God's blessing and your generosity, we believe we can accomplish this and more! Here's how:
Did you know if 25 people pledge to give $2025 a year for the next 3 years over and above their regular offerings we would reach our goal of raising $152,000?
In other words, we need at least 25 people to give a total of $6,075 over 3 years. Put another way, that's $2,025 per year from now until 2025. From that point on we pray that increased growth and regular giving will sustain our mortgage obligation and enable us to carry out our ministry plan.
Maybe you can't pledge that much over and above your regular offerings. That's okay. Prayerfully consider what you can do. Maybe you can pledge more. Prayerfully consider that as well.
Either way, we are thankful for your partnership and the opportunity to do more ministry together!
Make a pledge.
A pledge is a way to express the total amount you intend to contribute over the next three years. It is not a transaction. Your pledge helps us plan as well as communicate progress along the way.
Make a Contribution.
Contribute the amount pledged by setting up a recurring gift or making a one-time donation. This step is not necessary if completed while making your pledge.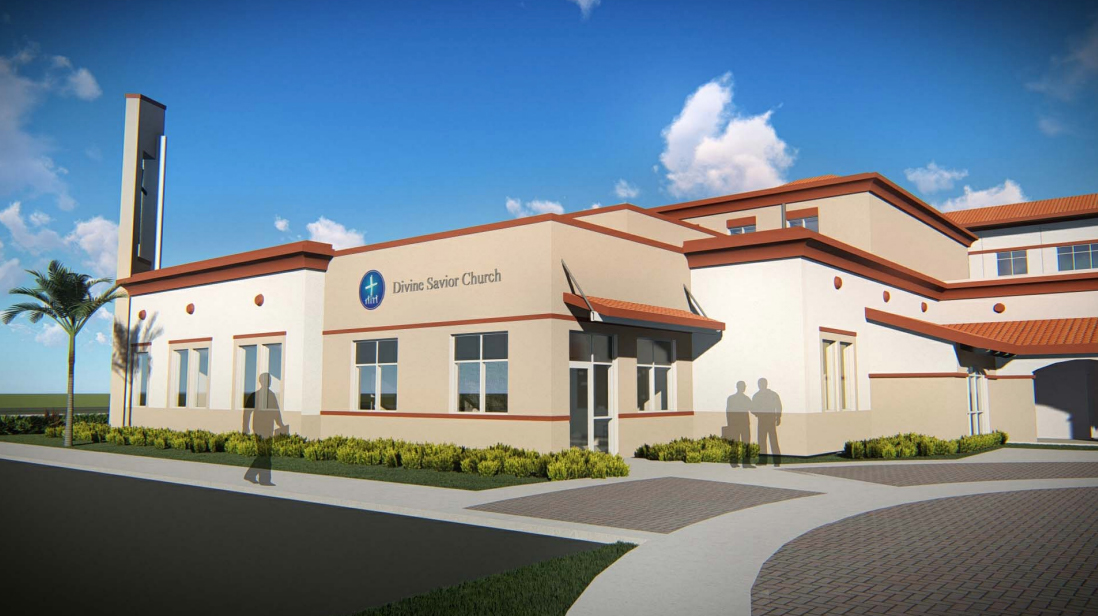 We are updating 2,535 square feet and adding 8,995 square feet. This will include a worship/auditorium area, Chapel, and office space with reception area.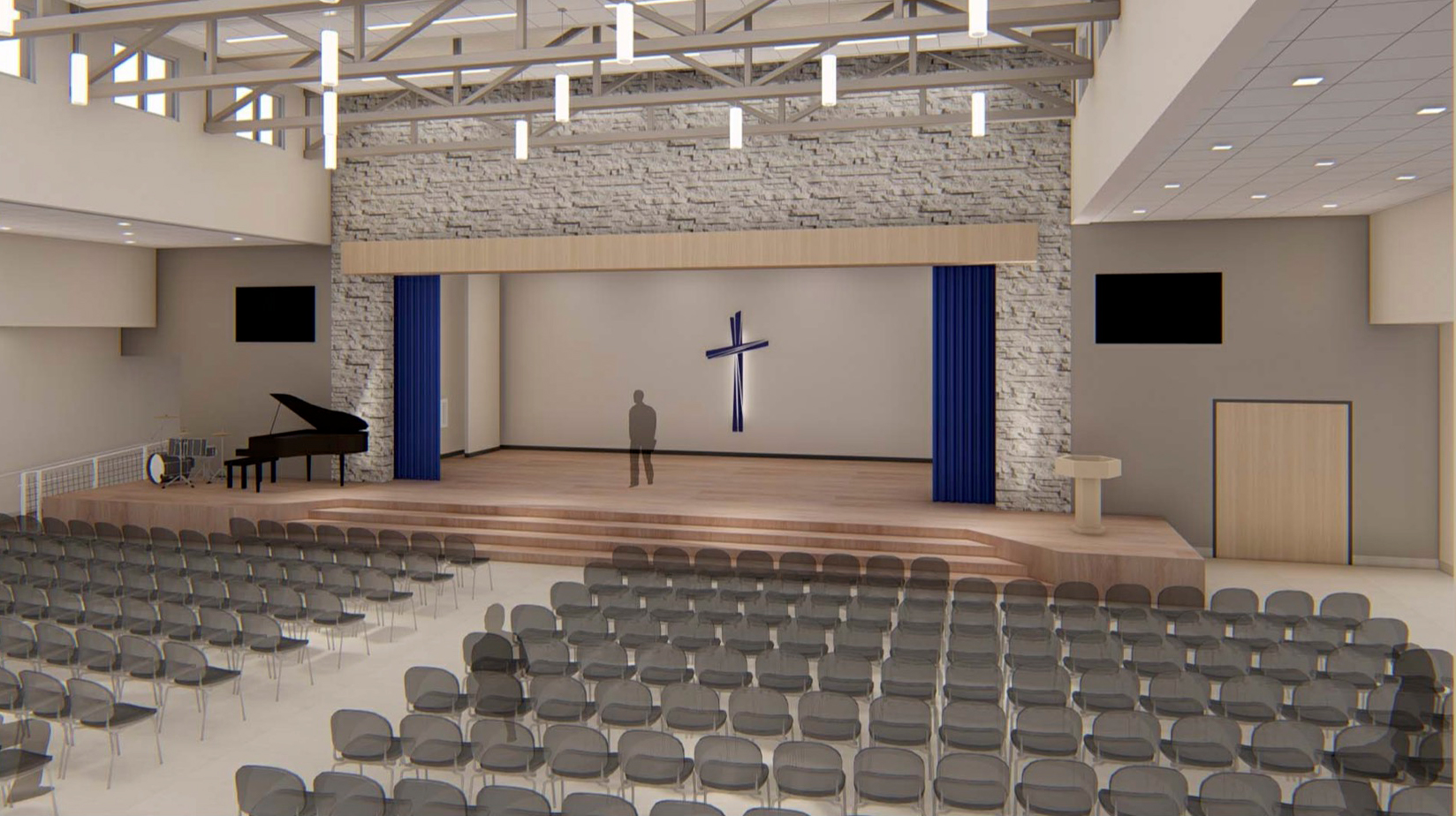 The Worship area will provide seating for 400 people and include state-of-the-art audio, visual, and lighting systems.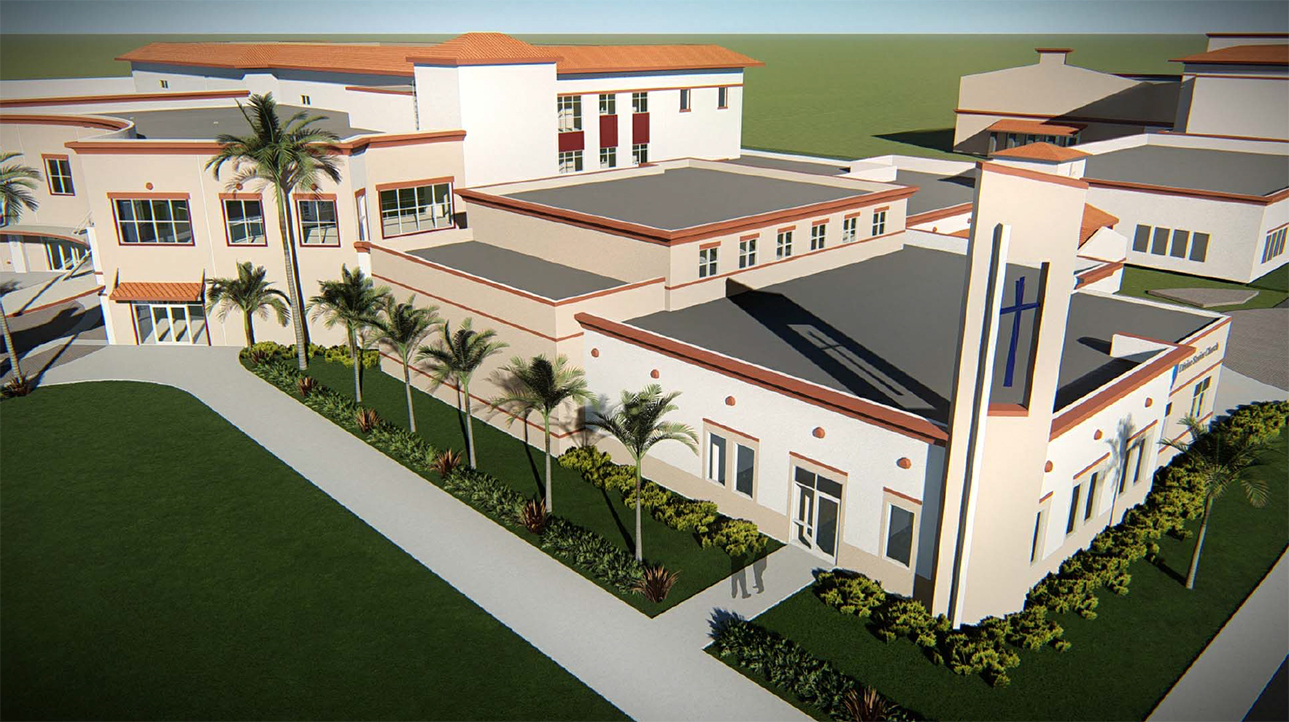 The Cross Tower above the entrance will serve as a strong visual statement for the community of the most important thing-Jesus!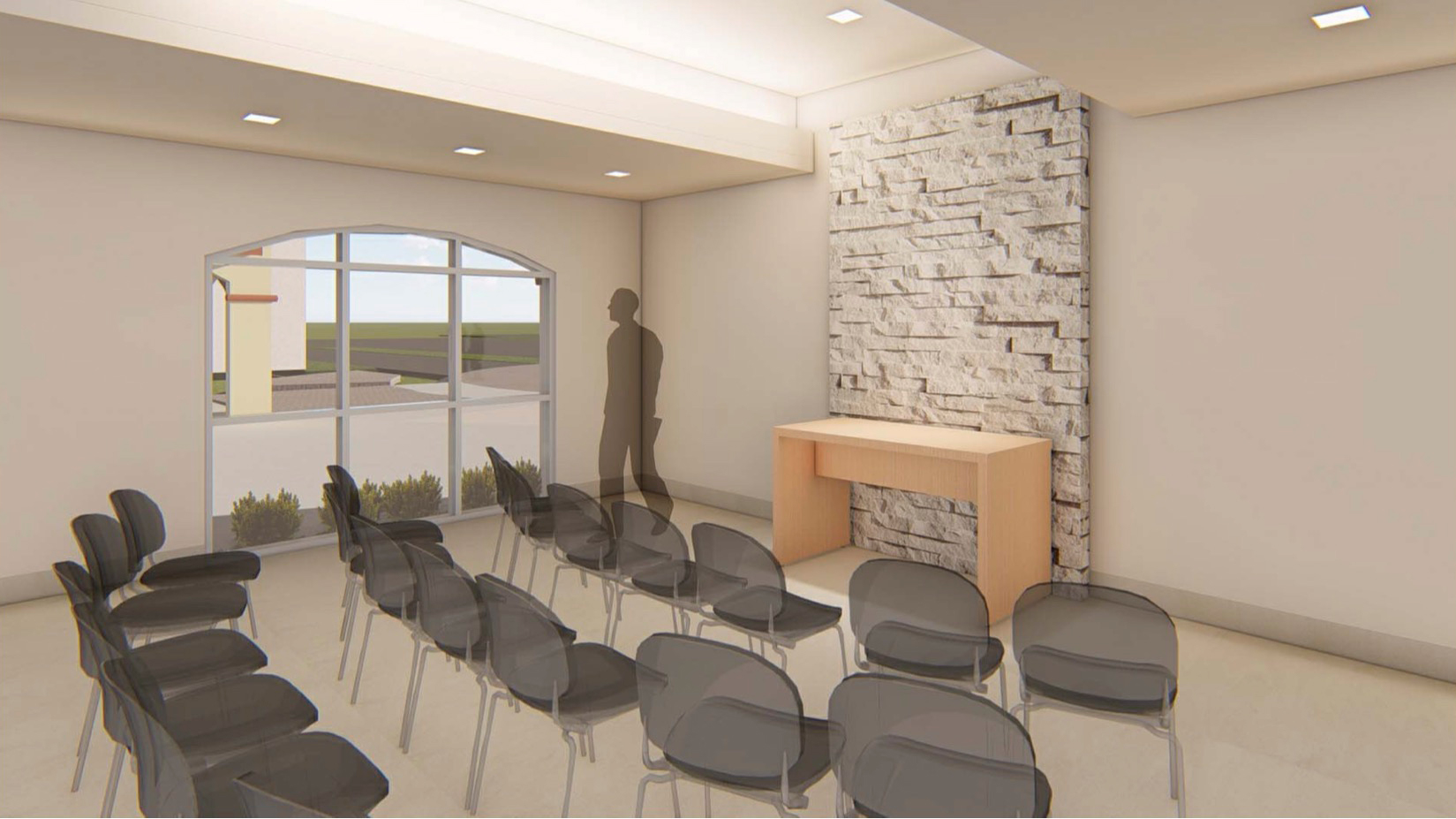 With seating for 50 people, the Chapel will provide space for devotions and private services.