Together creating opportunities to do more ministry.
In response to the tremendous blessings God has given, Divine Savior Academy has started the construction of PHASE 2 of the Sienna Campus. This 67,000 square foot second facility will enable the Academy to serve over 500 students. We are overjoyed that this wonderful blessing will create many opportunities for Divine Savior Church to carry out the mission of Changing Lives with Jesus. This new facility will provide enhanced worship experiences, administration spaces for ministry team meetings, greater classrooms for DSKids and DSYouth ministry, and increased spaces to facilitate fellowship.
In support of this project, our congregation has committed to carrying the Audio-Visual costs of the worship space. As we strive to meet this commitment, we desire to raise the first $100,000 in 3 years. With God's blessing and your generosity, we know we can accomplish this and even more!
You have the opportunity to use your God-given blessings to express your thanks and appreciation for the ministry space provided by our Academy.  We're asking families to consider if they can contribute $4000 to the project over three years in addition to their regular offerings. That's $1,334 each year and $111 when broken down by month.. If 25 of our families eagerly give such a gift, we will meet our goal!
Maybe you can't pledge that much over and above your regular offerings. That's okay. Prayerfully consider what generous gift you can give!
Maybe you can pledge more. God be praised for his blessings. Prayerfully consider what a generous gift looks like for you!
Either way, we are thankful for your partnership and the opportunity to do more ministry together!
Make a Contribution.
Contribute the amount pledged by setting up a recurring gift or making a one-time donation.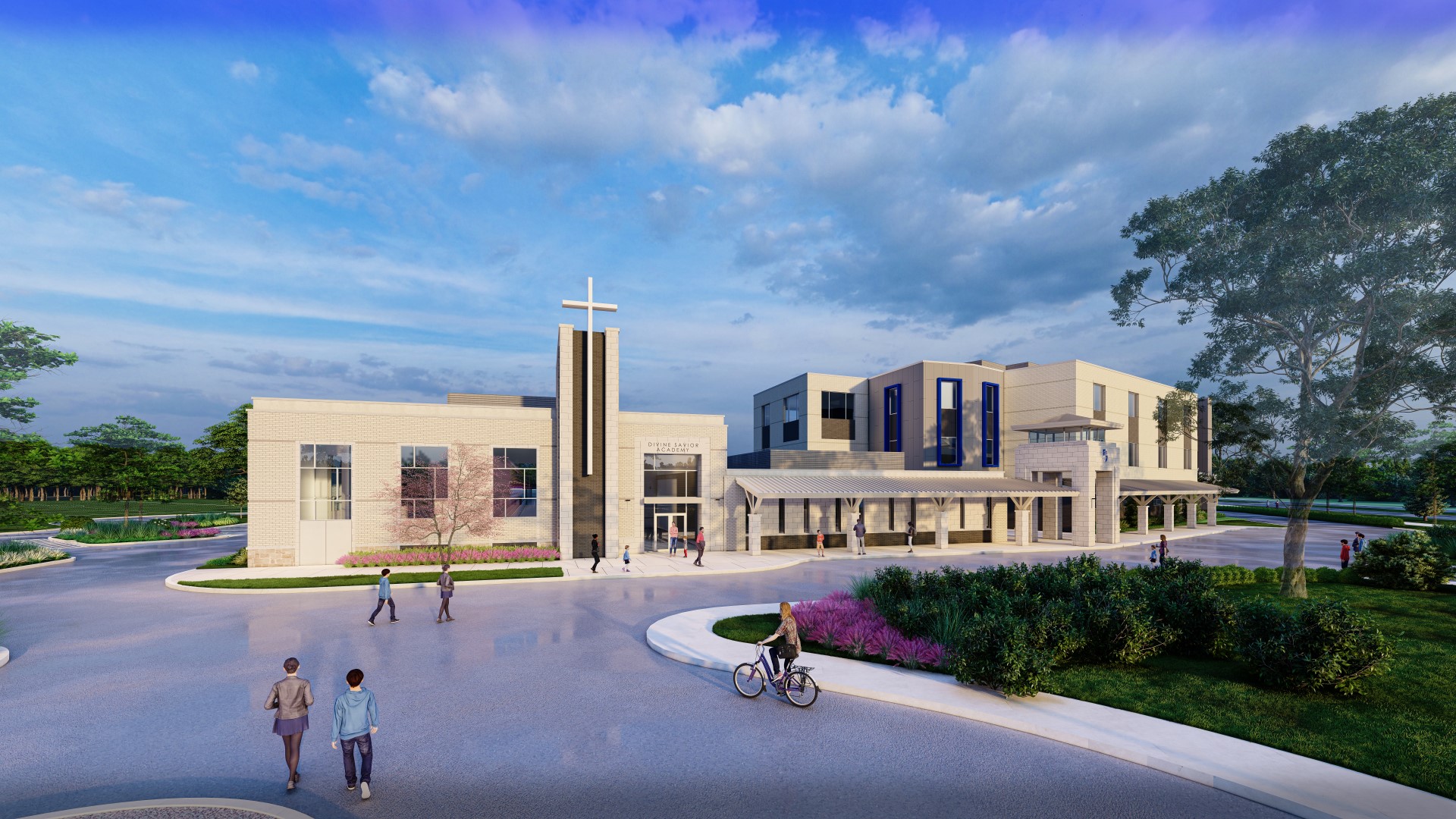 The 67,000 square foot building will feature a mixed modern and classic worship space, administrative offices, 3-story Academic wing, commons, and High School gymnasium.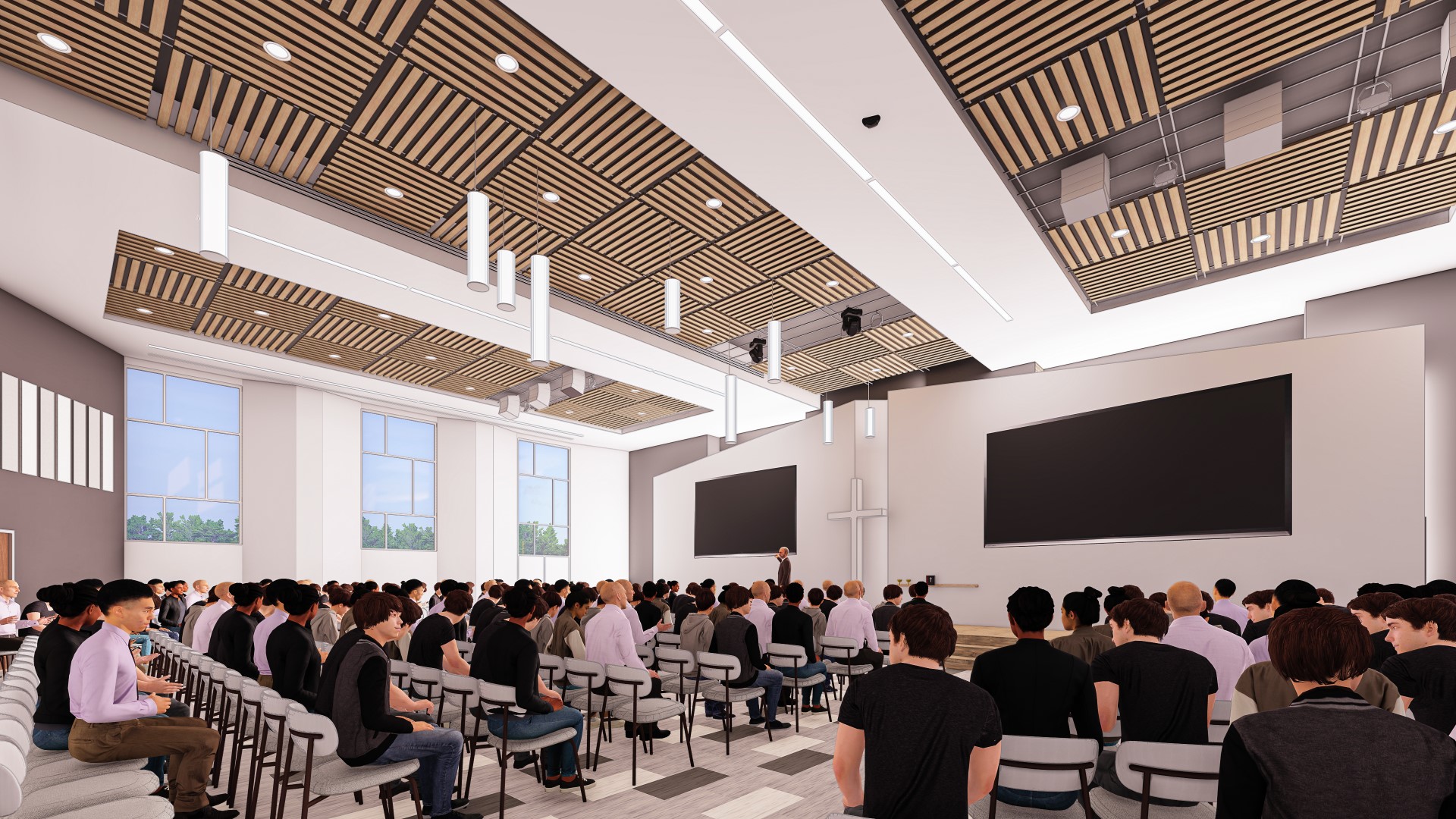 The Worship area will provide seating for 294 people and include state-of-the-art audio, visual, and lighting systems.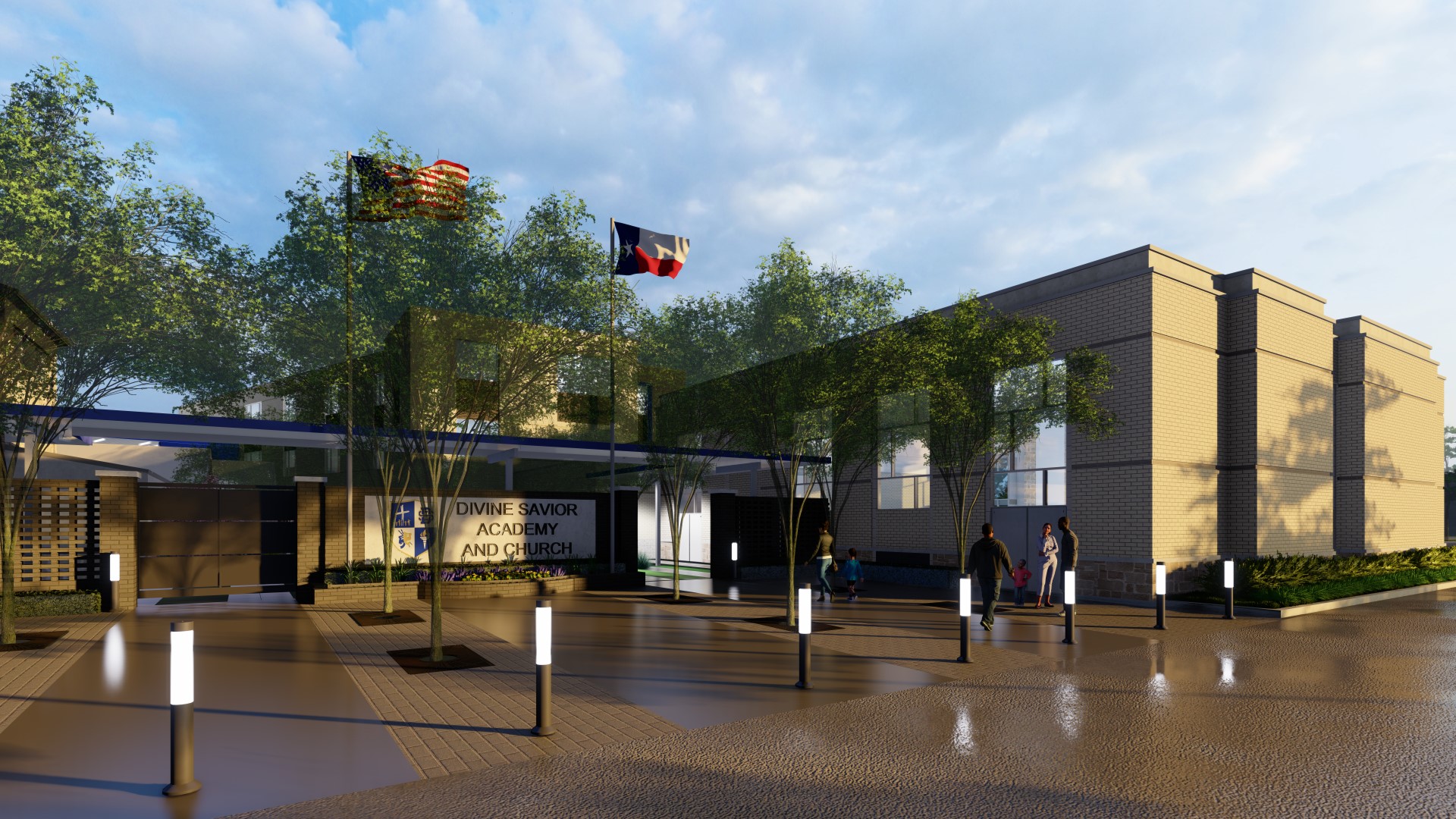 Two visually exciting entrances will welcome those who gather for worship. A towering cross highlights the main entrance, while the gates leading into the courtyard will serve as a secondary entrance.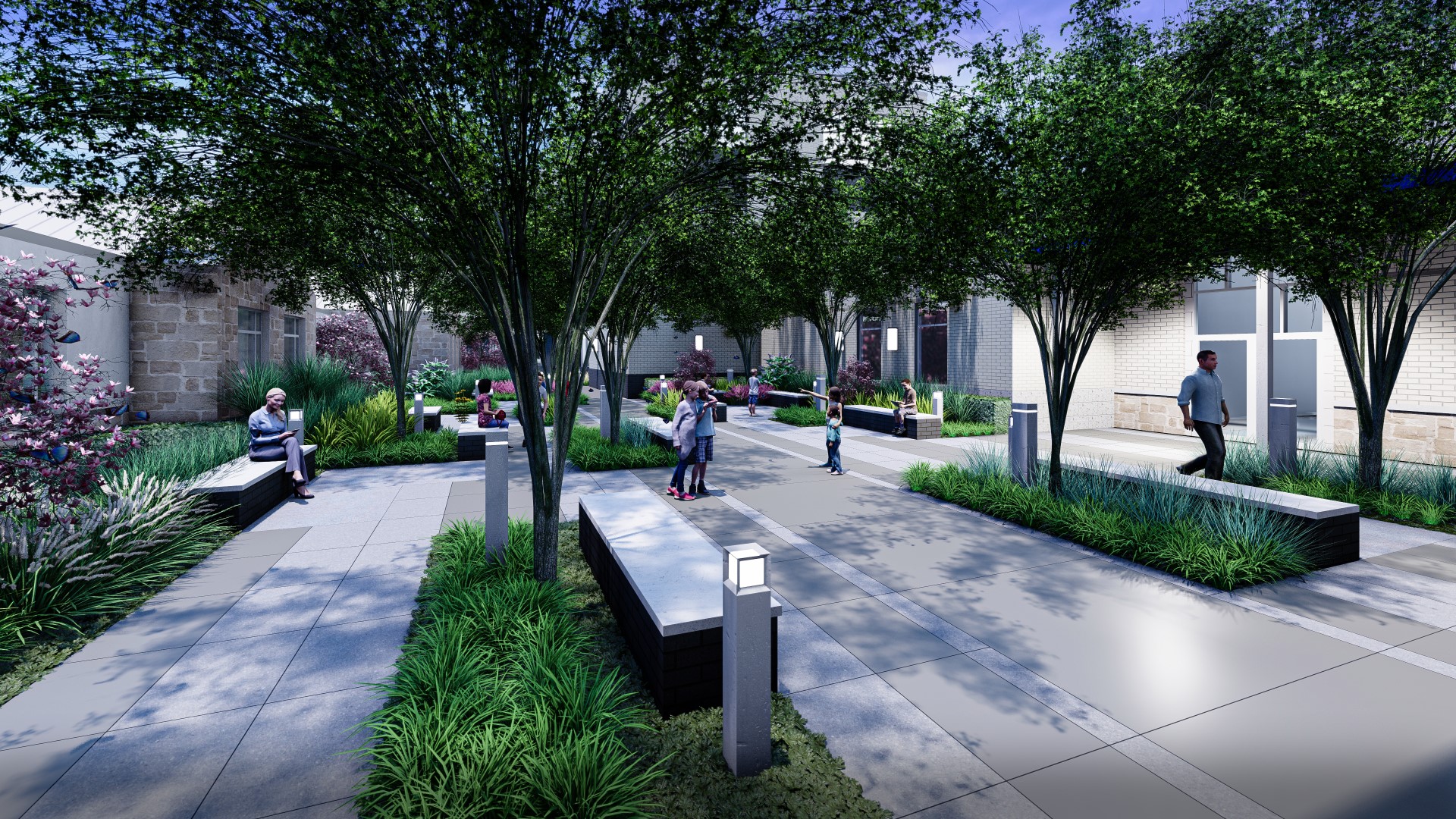 The inner couryard immediatley off of the worship space will facilitate intimate conversations, provide outdoor areas for children to run, and add to the beauty of our campus.